With the growth and development of information and communication technology, relationships, communities and cultures have been dramatically affected, especially as a result of the increasing accessibility and speed of communication platforms. However, as people incorporate these emerging technologies into their social interactions, there results in a tendency to lose touch with cultural values, and the characteristics of traditional society.
​
In this project, we tried to find out "How Might We design the product or service which connected people with social activities which are inherently embodied in a cultural context". Therefore, a field study of tea drinking, as a traditional social activity in Iran, is presented with the purpose of connecting people and also engage them with their cultural activities.
- In this hectic life by developing technology, families are rarely can find time to socialize together.
​
- By emerging technologies, some conventional behaviors or traditional customs have been dramatically impacted. most of the cultural activities are vanishing from our daily life.
​
Design the tea table to enhance the experience of feeling connected with cultural heritage and also create the product and the physical environment of the tea drinking context to display and old-fashioned, local aesthetic, and to declare a revival of local conventions.
​
Timeline: 4 weeks
​
Team: Niloo Alavi, Kave Abbasi, Negar Hosseini
​
My Roles: secondary research,
market research, contextual inquiry,
observation, semi-structured
interview, data analyzing, task
analyzing, journey mapping,
making a solidWorks model and
keyshot rendering
​
Research Tools: secondary research,
market research, contextual inquiry,
observation, semi-structured interview,
data analyzing, task analyzing, journey
mapping, high-fidelity prototype,
user testing.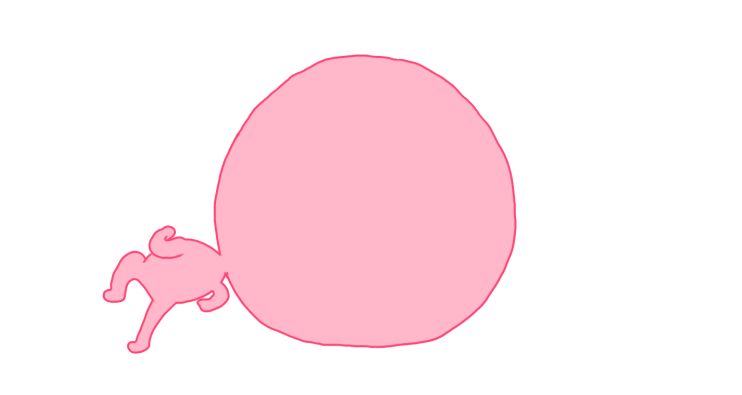 We conducted a competitive analysis on the current market to compare and evaluate features, thus to have a clear view of the features of our product and how they should work together. We wanted our product features to be able to help the user to have a context to socialize when they are drinking tea. We also wanted to create the product or service which help our user to engage in the process of making tea to stimulate the revival of their cultural custom.
Therefore, we decided that instead of a knowledge-based product, we would like to have a product as a function-based one, which means it will focus more on managing the task by themselves to have a sense of engagement to enhance the social function of this custom and create a cohesiveness in families and establish a habitual practice.
​
SEMI-STRUCTURE INTERVIEWS
In order to distinguish the significant meanings of tea drinking for different generations, we created an interview protocol targeting at different ages. the subjects were a senior citizen, a middle-aged parent (who know about their custom) and with the college freshman (second generation) who rarely know about their cultural convention.
​
The purpose of the interview was to figure out some major design principles for our final product by mapping a user's journey interacting with the product.
The findings from our user interviews were precious as they provided us with opportunities that would lead to our design insights.
​
I remember, when I was young, traditional customs enhanced social interactions in various phases. People became acquainted with each other and cherished each other through social interactions and the conversations that occurred during these activities. People could easily make new friends, for example, or meet with old acquaintances while drinking tea.
​
- senior citizen
​
Nowadays we rarely have time to get together in a cultural manner and have tea together. the only time is holidays time when we visit our parents. I really miss that feeling when we get together and have tea at my parents home, the quality of that tea was different, I can say the differences in fresh taste and a pleasant aroma.
​
- middle-aged parent
I do not have any idea about these kinds of custom the only information that I have is passed by my grandparents, they showed me some pictures about these conventions which seems really fun, I wish I have learned more about my parent's heritage and custom.​
​
- college freshman
In the contextual inquiry, we used to observe the entire process of tea drinking in the field, the social workflows and the real surroundings of the subjects. and gives us concise images that allow us to understand the overall context and the problems that arise within the context.
How did we understand the qualitative data?
Findings from user interviews were externalized and clustered through the affinity diagram.
​
This activity was helpful for us to group our finding themes.
​
​
- the new generation needs a way to get to know their parent's rituals in a more engaging way.
- elderly and middle age parents need a way to have an experience that could be a reminder of their culture (Iran) with the cultural aesthetic feature.
In this phase, we started to collect every element which relates to the culture and could be semantic of the meaning of their cultural activities.
​
also, we analyze what activities these days make people get together and encourage them to have social activities.
Findings which forms make people get isolated​.
Following the design implications, we ideated around a set of design questions for generating ideas during our brainstorming sessions.
What kinds of situation people will most likely be in when they are socializing?

what kind of activities substitute now compare to the past?

what activities people will most likely do when they are together?
​
what is the trend now when people want to socialize...?
the variety in the type of socializing.

nowadays people more willing to socialize with their friends and colleagues than their family. ( more friend oriented ).

every event is oriented by "Fun".

people willing to know about their background history and conventions.

people try to experience new thing.

emotional design and interaction design are important for users.
Based on our finding what trends nowadays exist, we started to sketch Round 2.
in this step, we categorize our finding based on what trends are now making people get together, and how tea can make people get together easier; start to combine the best ideas together based on our user's opinion and then generate new ideas.